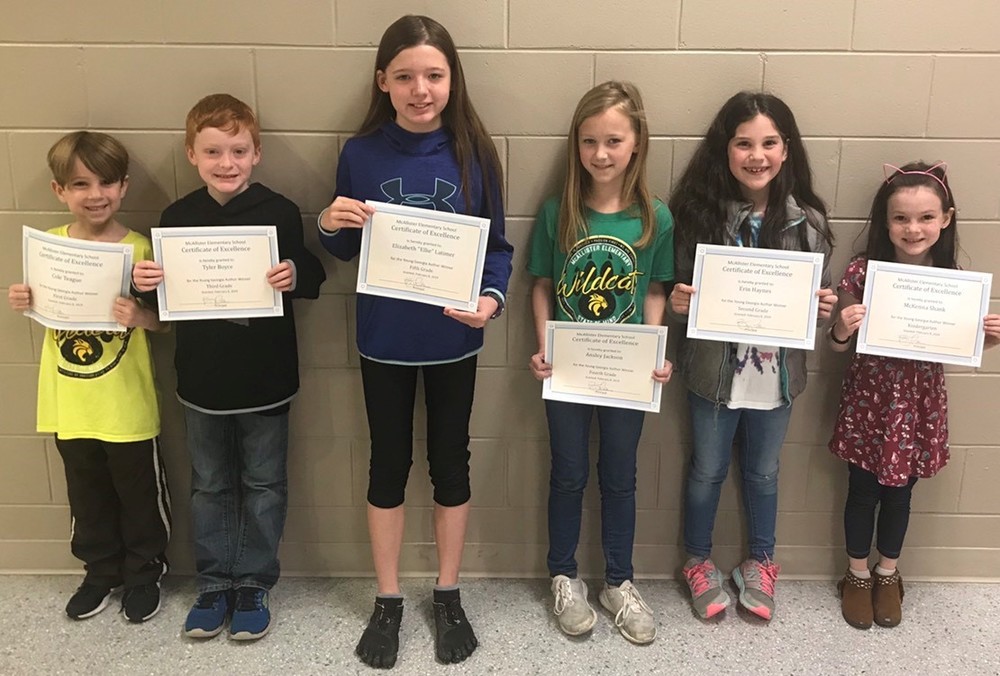 MES Young GA Authors 2019
Tiffany Hursey
Friday, February 15, 2019
McAllister Elementary School is happy to announce the Young Georgia Author Winners for 2019.
Kindergarten - McKenna Shank - Anna the Unikorn
First Grade - Cole Teague - The Mystery of the Missing Chess Piece
Second Grade - Erin Haynes - Believe in a Miracle
Third Grade - Tyler Boyce - Tyler Boyce's 101 Guide to Big Brothering
Fourth Grade - Ansley Jackson - Cotton Candy Adventure
Fifth Grade - Elizabeth "Ellie" Latimer - The Benefits of Gaming
Congratulations Authors! Way to represent McAllister!