News
Bryan County Schools announces Open House dates for the 2019-2020 school year. We look forward to welcoming all of our Wildcats back to McAllister Elementary School.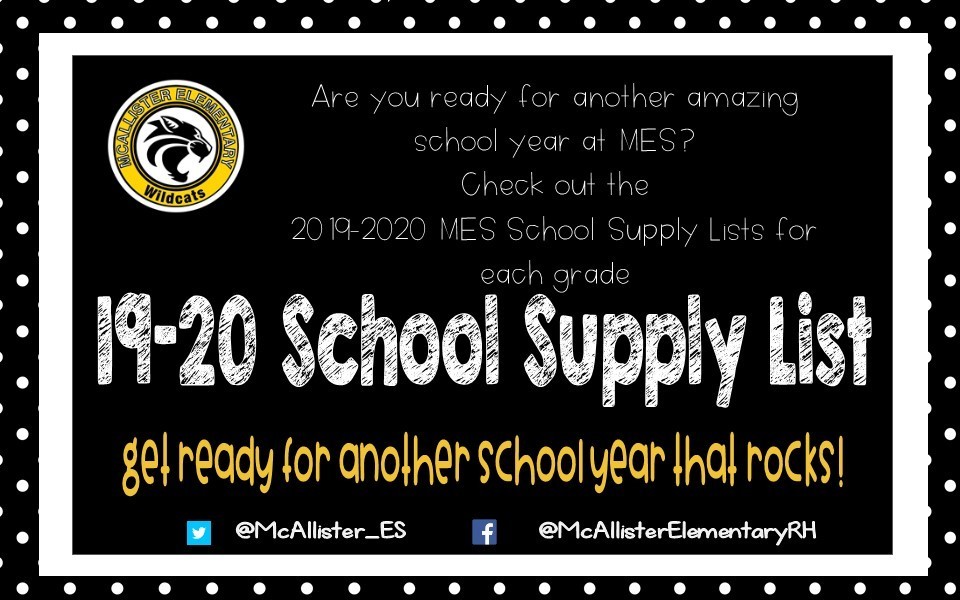 Are you getting ready for another amazing year at MES? Download the 2019-2020 MES School Supply list here.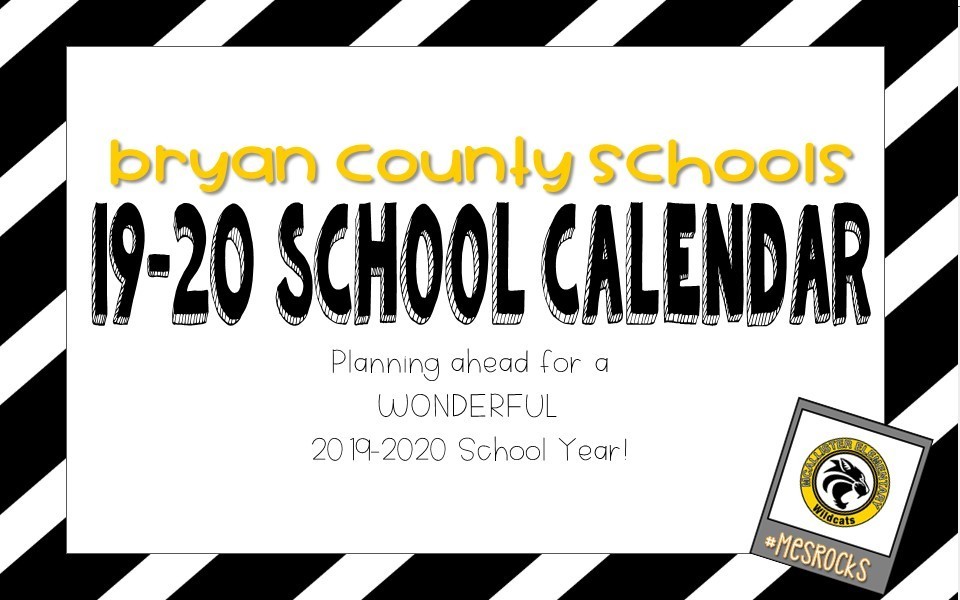 At MES, we are already excited and looking forward to an AMAZING 2019-2020 school year. You will find the calendar for next below to assist you as you plan for the...
SEE ALL NEWS