Bryan County Schools would like to congratulate the school-level Teachers of the Year!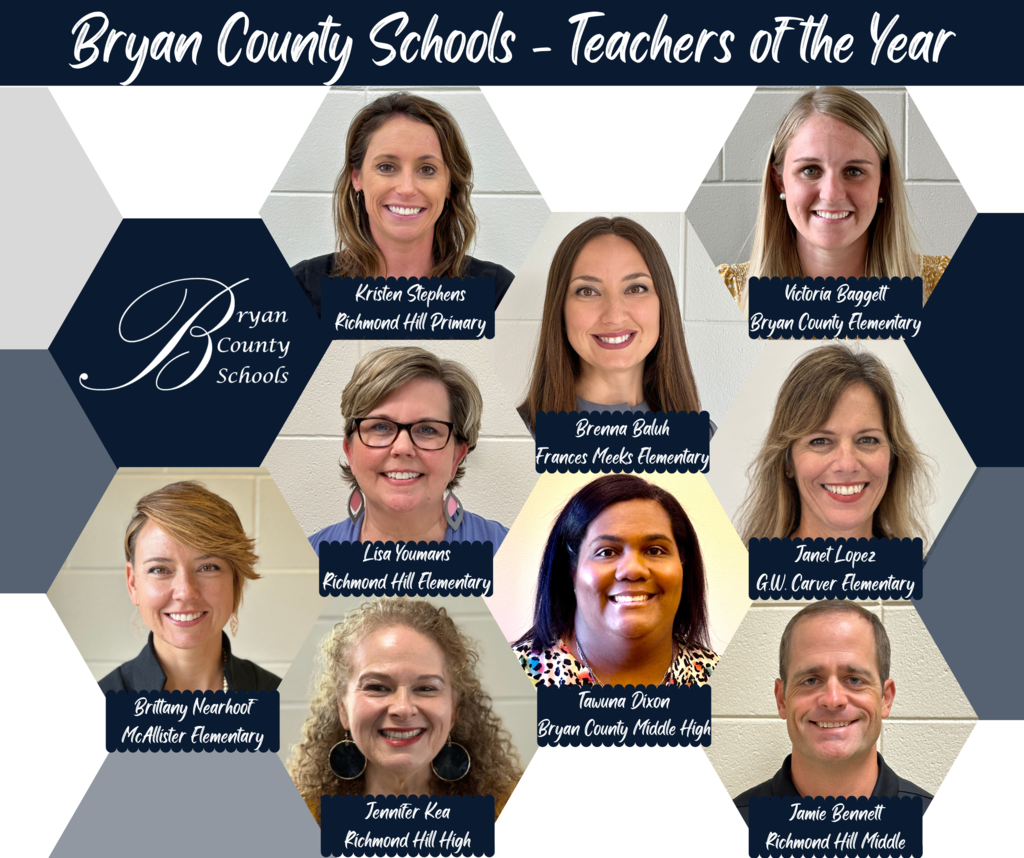 Have a safe and enjoyable Fall Break! Students return to school on October 12th.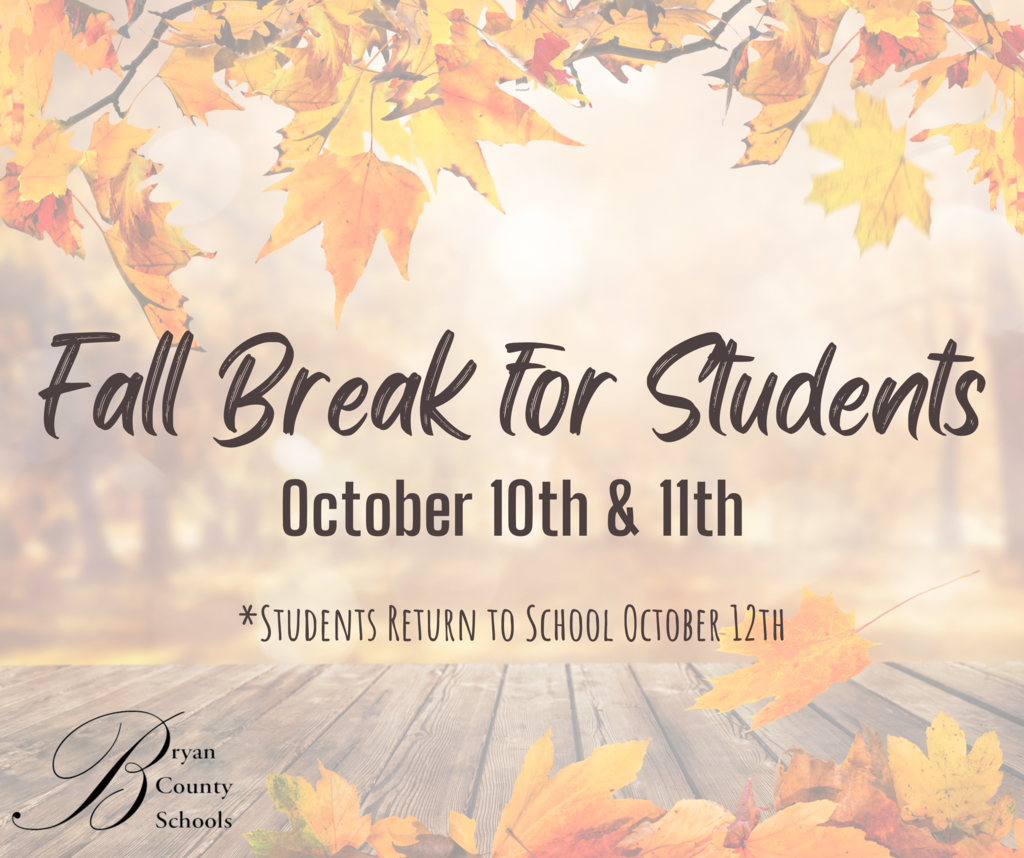 CSX Railroad will be closing a portion of Ford Avenue at the railroad tracks located by City Hall from September 26th through September 30th. Unfortunately, this will impact transportation to and from some of our schools with the greatest impact on RHPS, RHES, and GWCES. If you are a parent that brings and/or picks up your child from school and will be affected by this closure, we ask that you go ahead and explore alternative routes and consider leaving earlier. In addition, we ask for your patience with bus pick-ups and drop offs.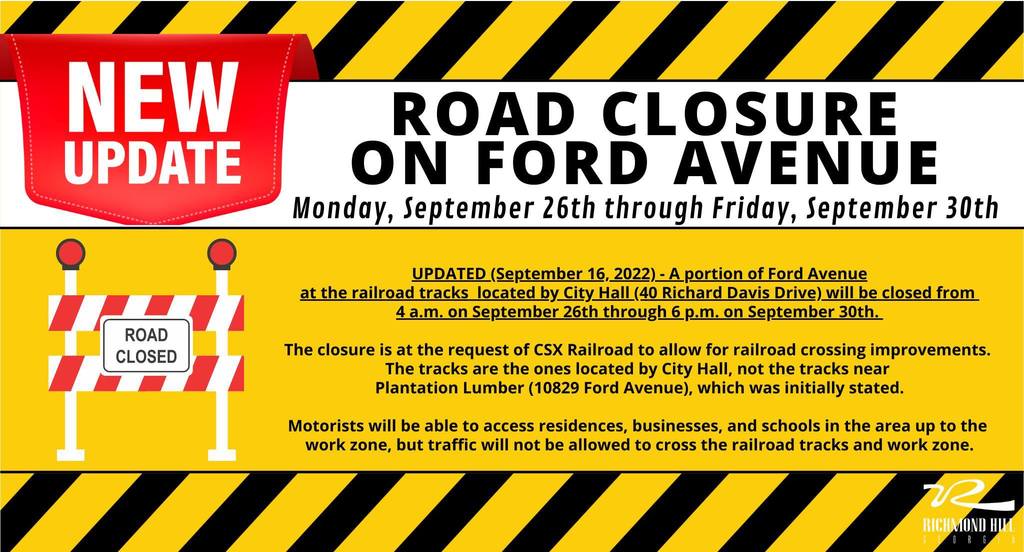 Bryan County Schools is hosting a monthly job fair at the Community Education building on October 5th from noon - 1:00. Join the BCS team.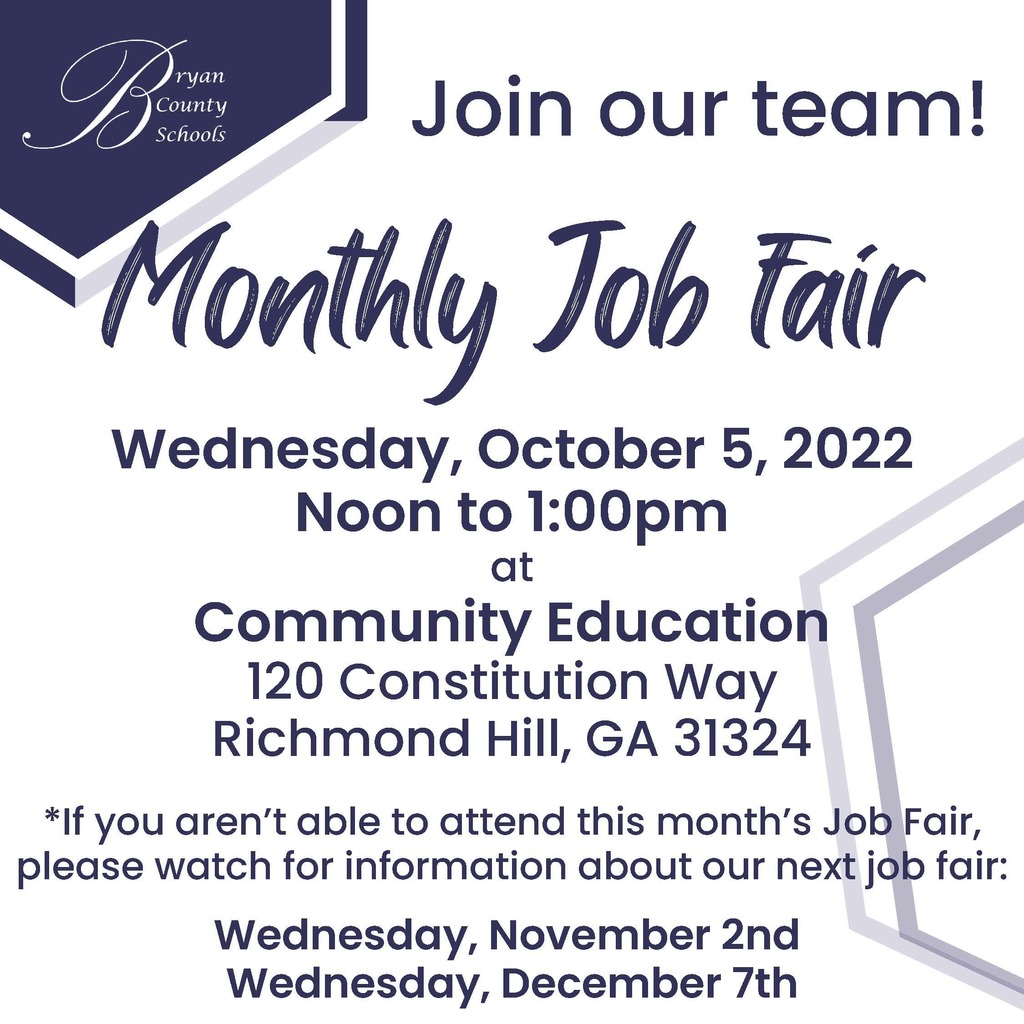 Class of 2023 Graduation Information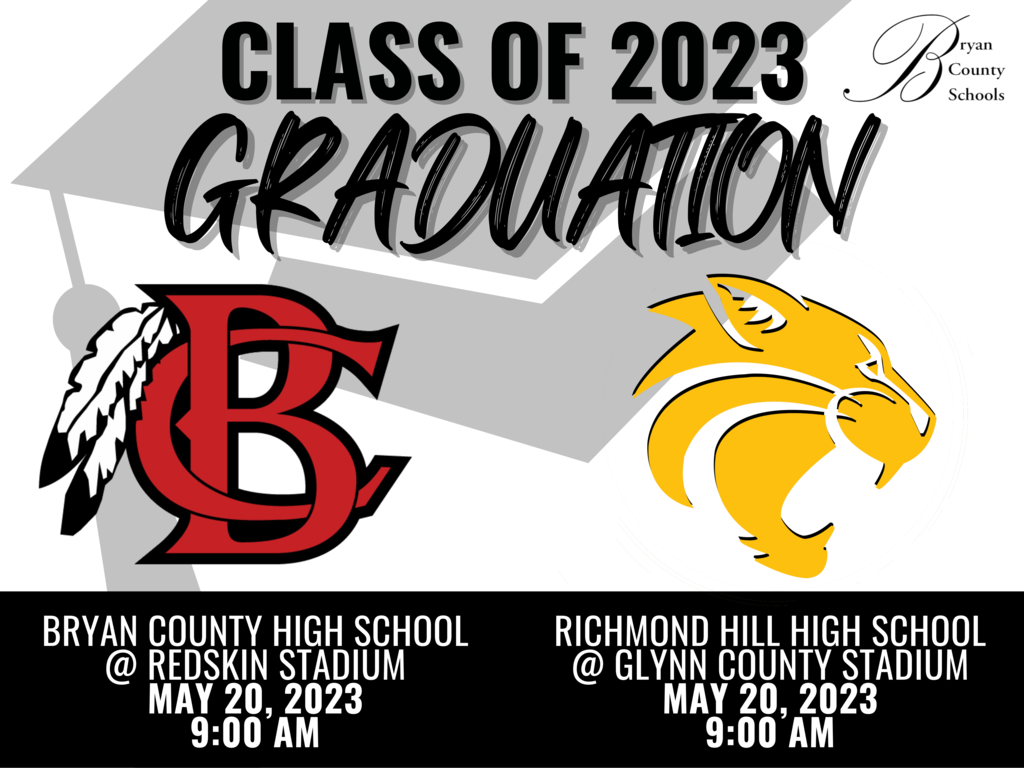 North Bryan Community Night is this Friday from 6:00 pm - 7:15 pm.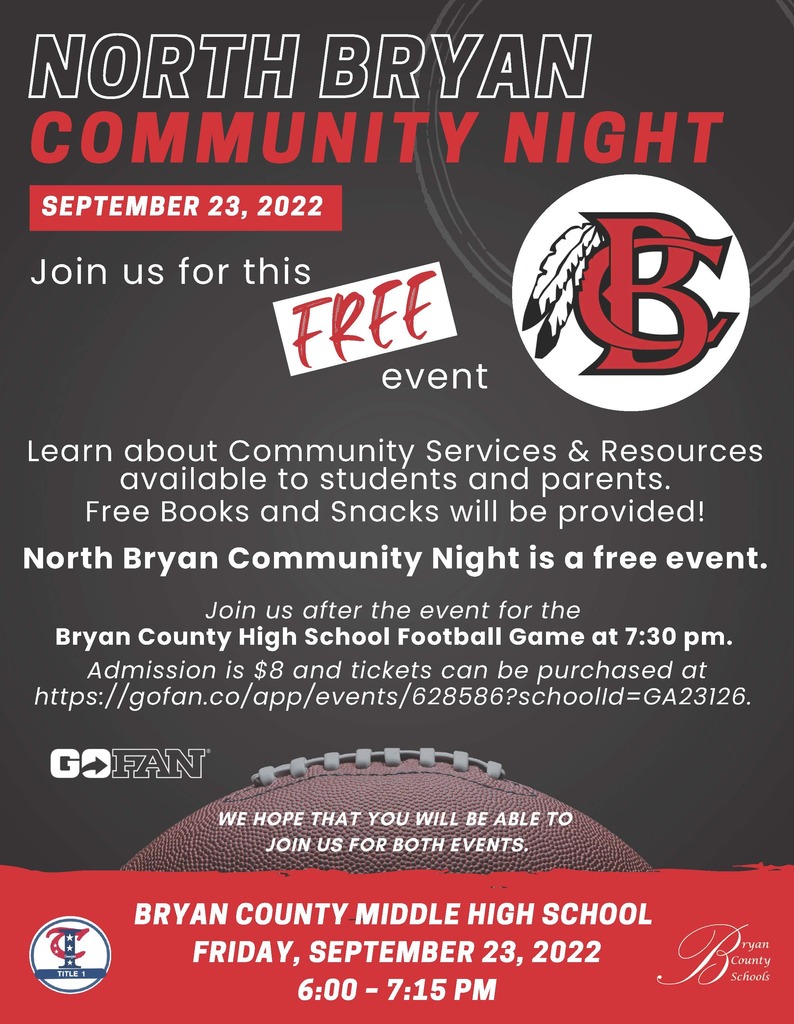 Join us for North Bryan Community Night Friday, September 23, 2022 at 6:00 pm.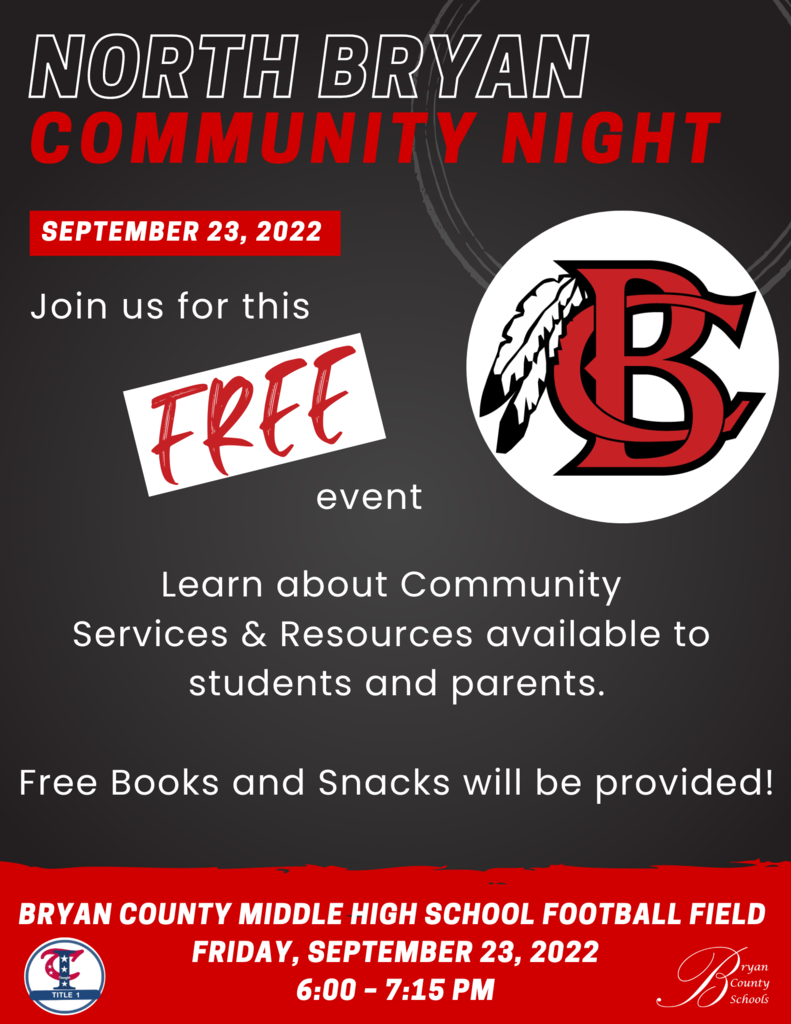 So excited to have Gerry Brooks speak with Bryan County Schools teachers and others in First District RESA. Thank you@FDRESA for sponsoring this event!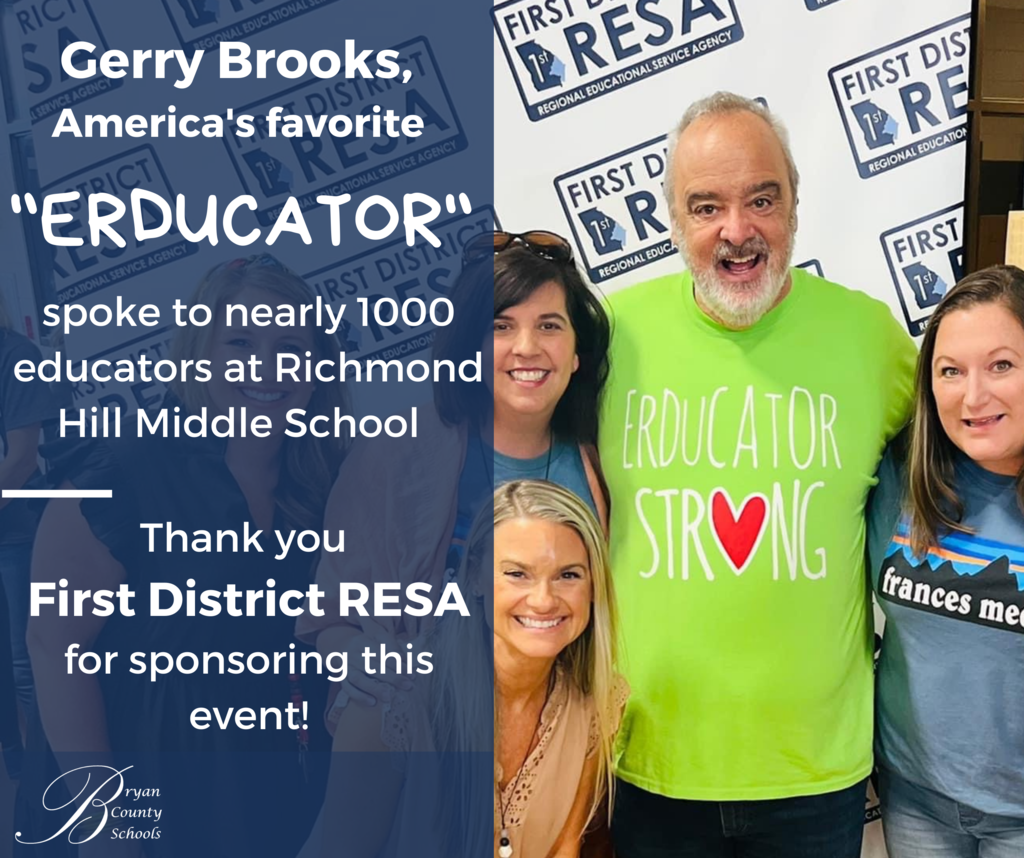 Interested in becoming a substitute for Bryan County Schools? Apply now to participate in the next substitute orientation on November 3, 2022.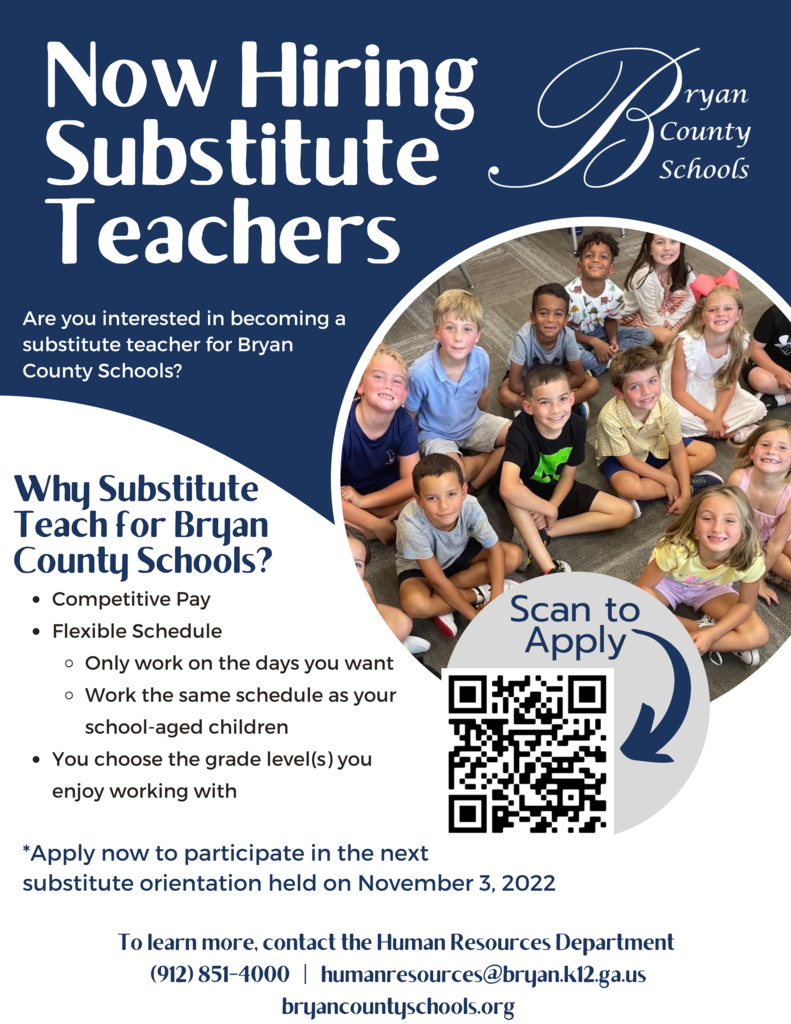 Bryan County Schools wishes you and your family a safe and happy labor day! Students will return to school on Wednesday, September 7, 2022.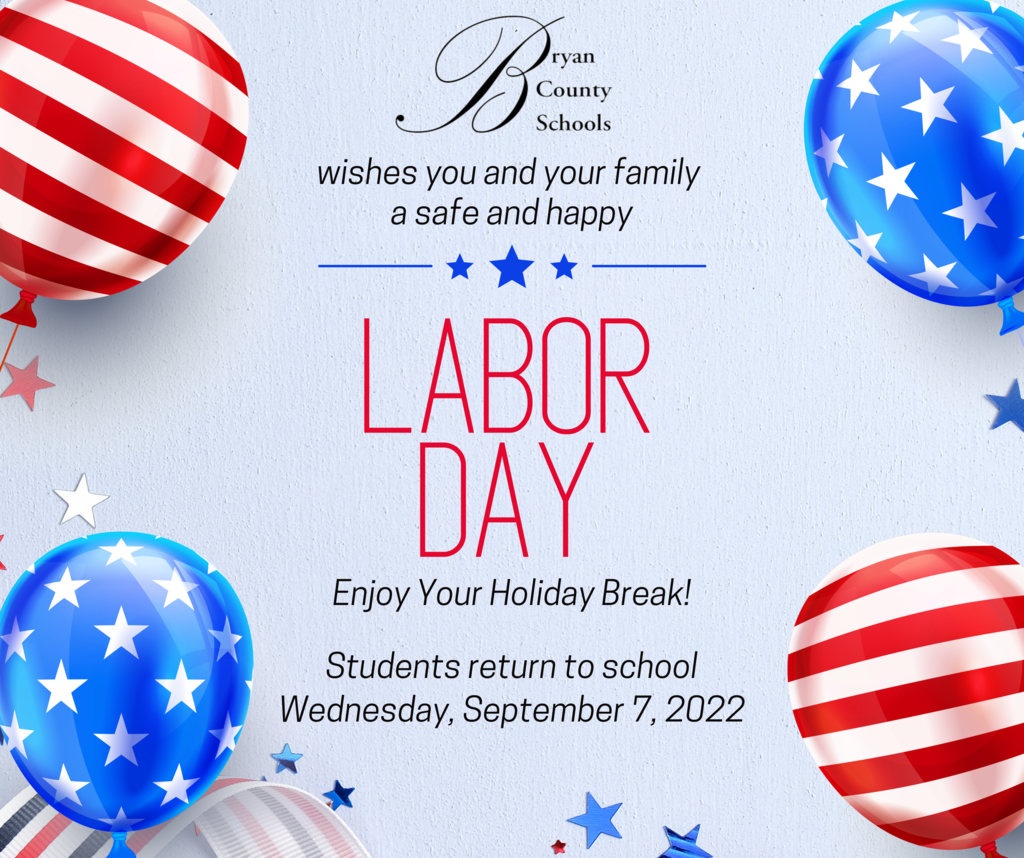 September is attendance awareness month. Missing just 2 days a month means a child misses 10% of the school year. Absences add up. #schooleveryday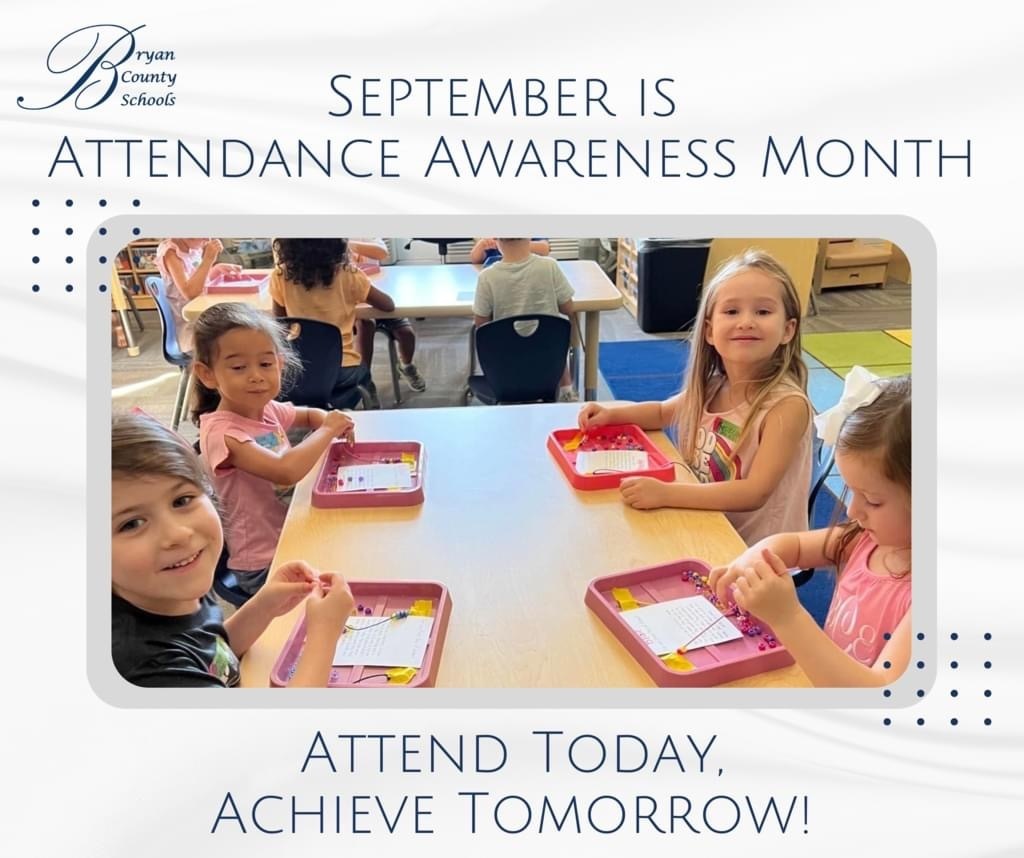 Bryan County Schools is now hiring Custodians. Visit bcscareers.net to apply.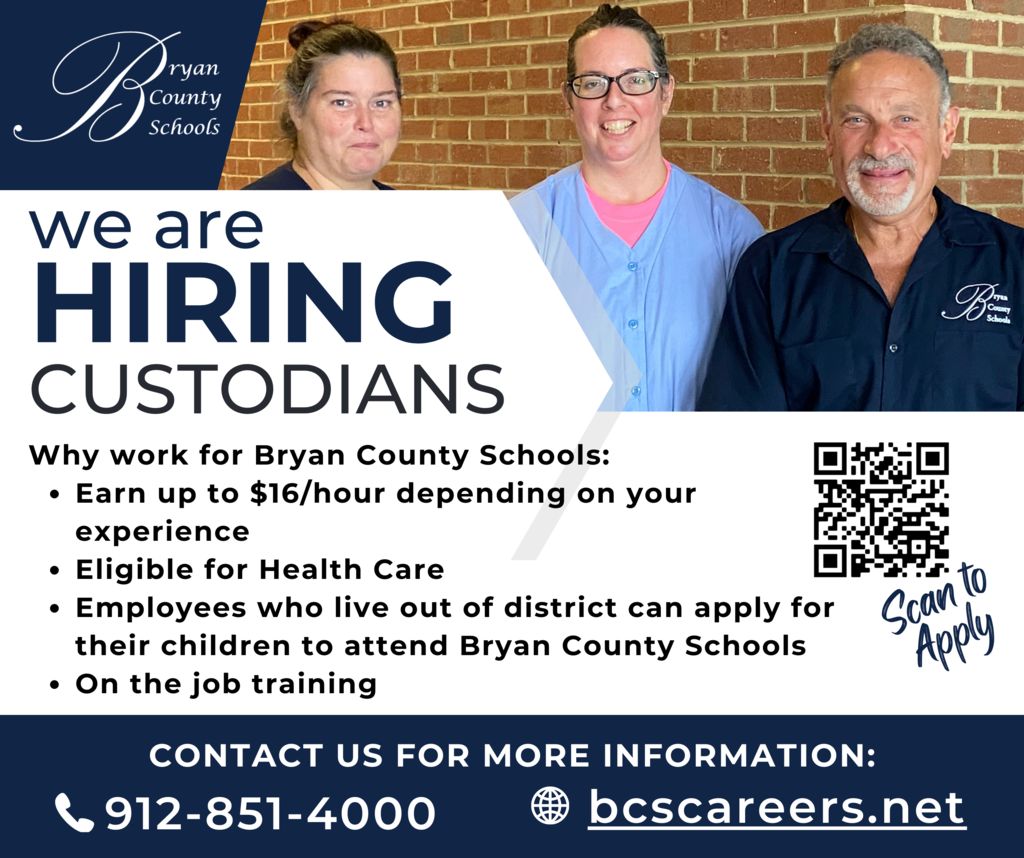 Bryan County Schools has partnered with the Department of Public Health to administer flu shots to staff and students who wish to participate. If you would like for your student to be vaccinated at the school-based flu vaccination clinic, complete sign & return the Parental Consent Form to your child's school as soon as possible. Consent forms and vaccine information is available on the following webpage:
https://www.bryan.k12.ga.us/page/fluvaccine
Flu Vaccination Clinic dates will be posted soon.

Students return to school tomorrow and school buses will be back on the roads. Please help keep our students safe and STOP for school buses.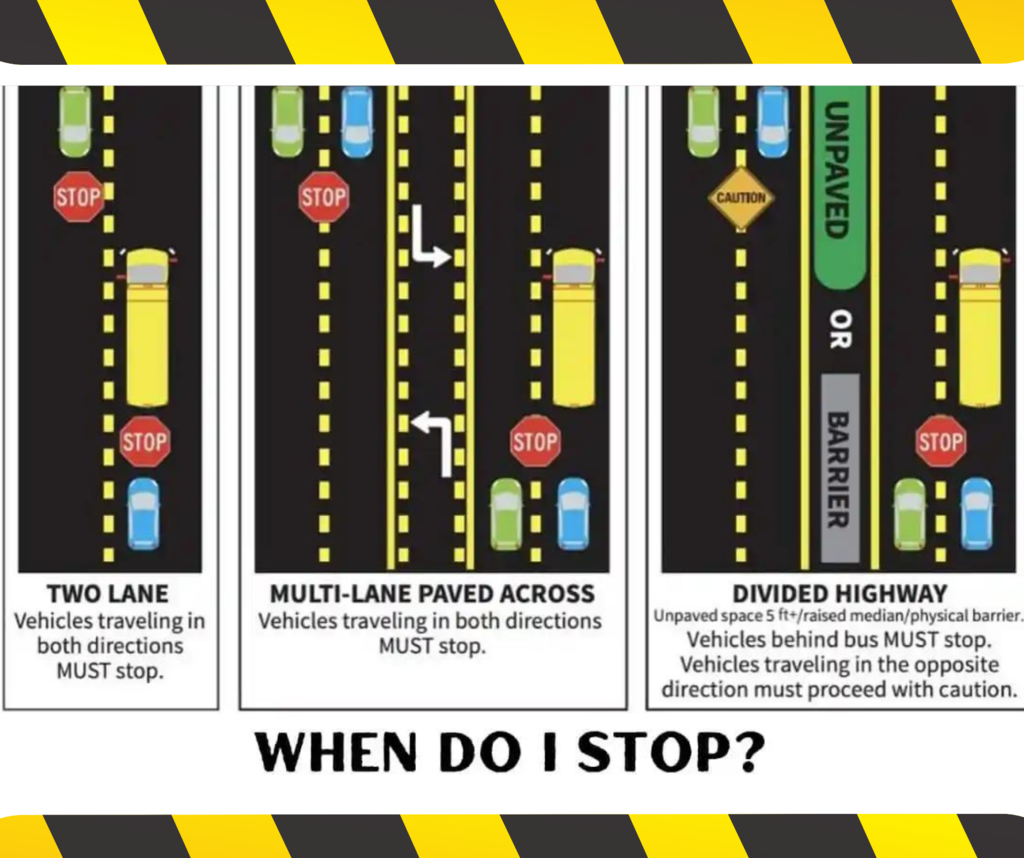 Congratulations, Aubrianna!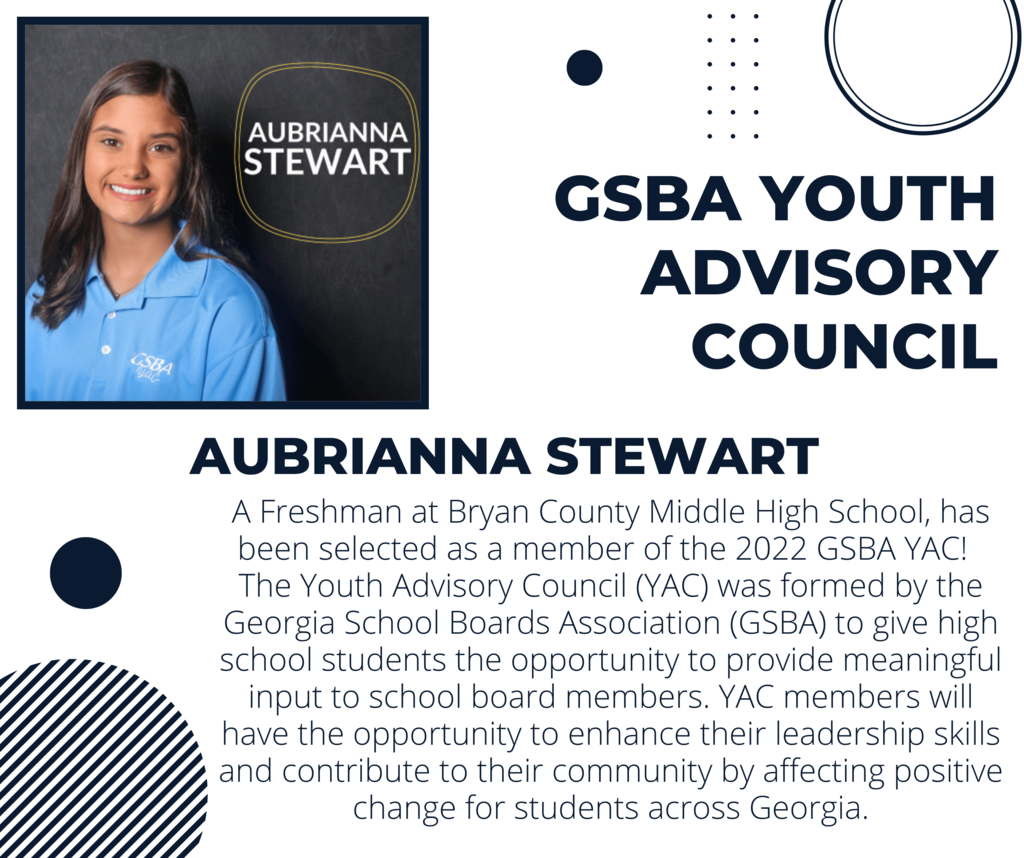 Community Education's 2022-23 catalogue of classes is now available online at Bryan.CE.Eleyo.com. Community Education offers a variety of after school and evening classes for children and adults of all ages. Choose from Gymnastics, Adventures in Art, Science, Piano, Violin, Voice, Soccer, Basketball, Lacrosse, Tennis, Driver's Education, and lots more! Learn more and register at Bryan.CE.Eleyo.com or call Community Education at 912-459-5116.

Registration is now open for Bryan County Schools' Before & After School Program! Students can begin homework and engage in a learning center environment that includes art centers, STEM, dramatic play, science, and math centers. After School students also enjoy outside play in safe, modern playground areas. Plus, students can choose to participate in a wide variety of enrichment classes. Register and learn more at Bryan.CE.Eleyo.com or call Community Education at 912-459-5116.

Bryan County Schools held Convocation to welcomed 1500 staff members back for the 2022-2023 school year. #ItsGoingToBeAGreatYear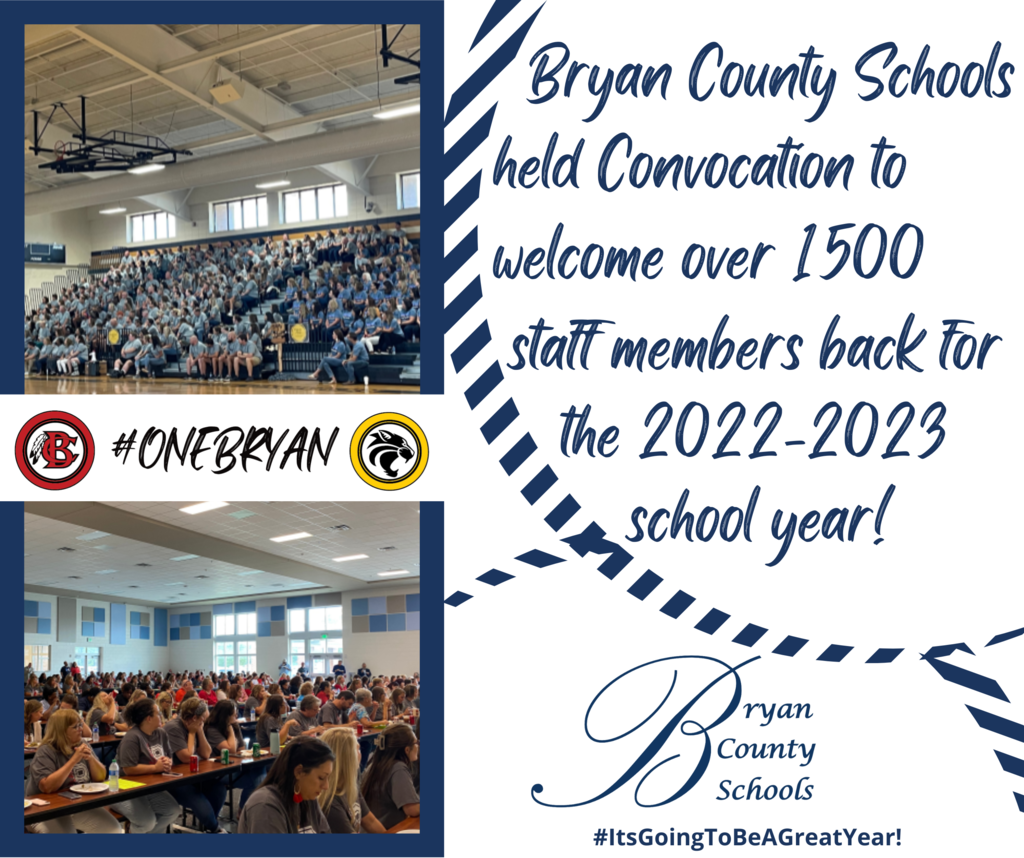 Bryan County Schools is excited to welcome students back on August 2, 2022. The 2022-2023 Back-to-School Guide has been released. Please use the following link to access the 2022-2023 Back-to-School Guide.
https://5il.co/1eotp
We look forward to the best year yet.